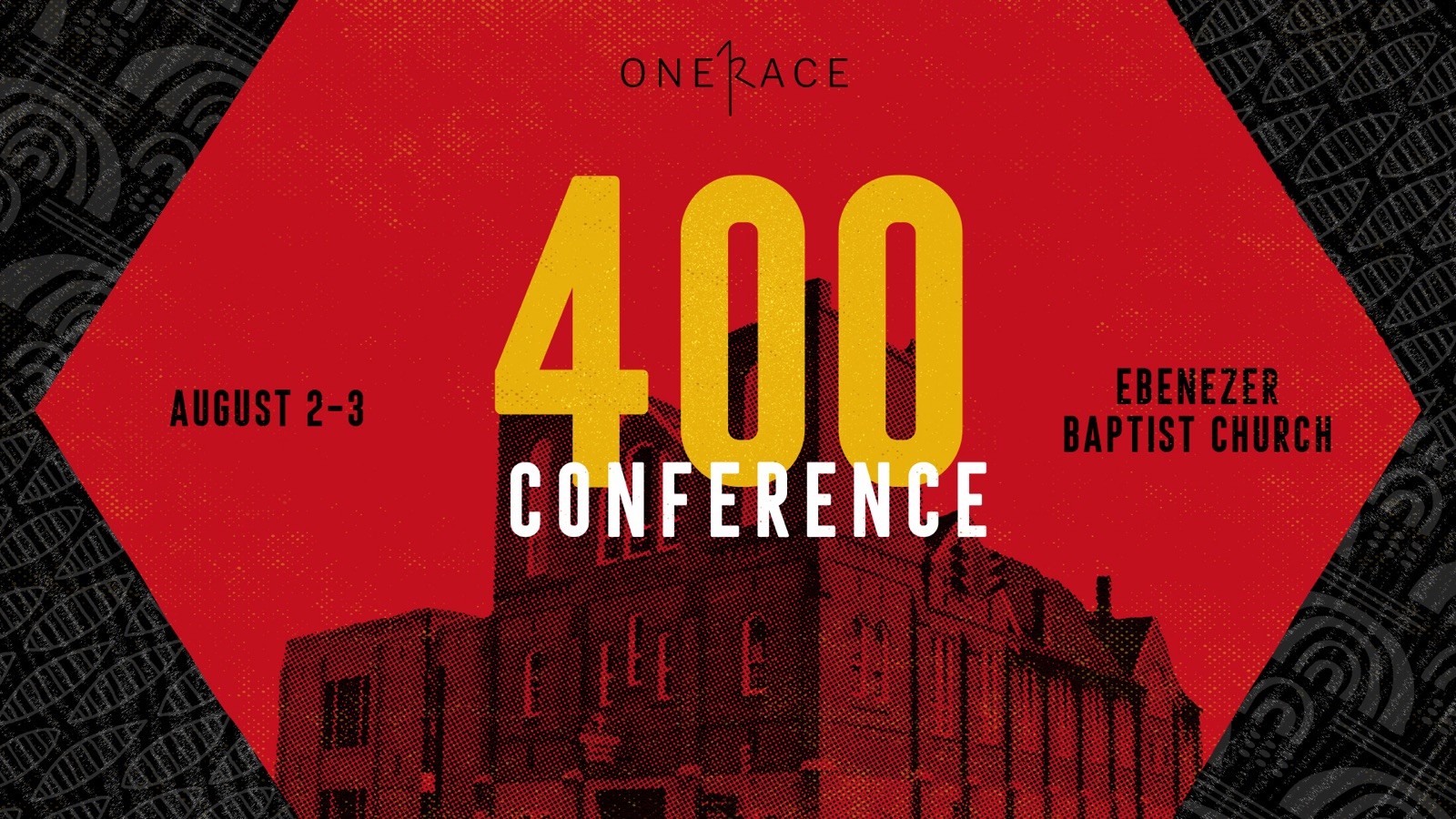 400Conference is a special event, intended to launch us into a journey into the heart of God in the month of August, commemorating 400 years since the introduction of African slaves to America. Join us for this special gathering, where we will seek to know the story of our collective history regarding the church and race, so we can own, and ultimately change that story together!
In this hour, the church must demonstrate leadership by speaking with clarity regarding Biblical justice and racial reconciliation. We believe this season of remembrance can act as a healing balm to the racial wounds of our nation, furthering spiritual renewal.
You don't want to miss this powerful conference on August 2-3, 2019 at the Historic Ebenezer Baptist Church in Atlanta! Register now to reserve your place, and let us seek the face of God to change history together.
Speakers Include: Dr. John Perkins, Louie Giglio, Billy Humphrey, Bishop Garland Hunt, Latasha Morrison, Justin Giboney, Unite Team Atlanta, Lee Jenkins, John Hambrick, and Leonce Crump.
Worship Artists Include: Jon Thurlow, Daniela Barroso, Caleb Andrews, Joe and Christian Leaphart, and Eddie James.